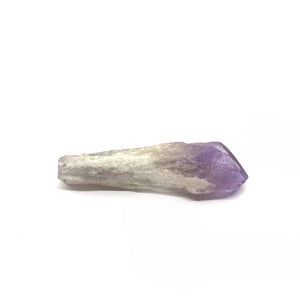 Amethyst

Amethyst is protective stone with high spiritual vibration. Known as a natural tranquilizer, It soothes and calms the mind where there is anxiety and confusion. It helps to get rid of geopathic stress and negative energies turning them into positive and loving energies.

Wands direct energy out from their points making them exceptional tools to move energy around the body. 
Mini crystal wands are also placed at the tip of a wizard wooden wand or staffs.
Note: some pieces may have slight chipped point.