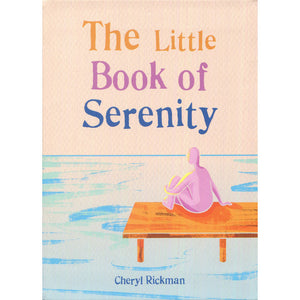 "The Little Book of Serenity"
 is a handy book full of simple practices to help you bring greater calm to your everyday routine.
Filled with practical tips and inspiration, Cheryl Rickman encourages reader's to carve out dedicated time to the practice of peace and tranquility in our restless lives. Drawing on her knowledge as a wellness expert and health practitioner, exercises include everything from meditation, self-care and candle-making to journaling.