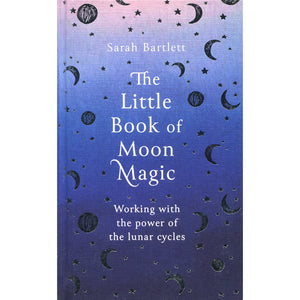 "The Little Book of Moon Magic"
 will show you how to maximize potent lunar energy at the most auspicious times, to make your life what you truly want it to be. From wishing on the new moon and manifesting success, to knowing when to attract new romance, this guide reveals how to go with the flow of the moon to bring you the happiness you seek.
This book also reveals how to track and utilize astrological lunar cycles throughout the year for self-improvement, work with moon goddess rituals for positive empowerment, as well as discover how your moon-sign determines your moods, comfort zones, emotional needs, and so much more.