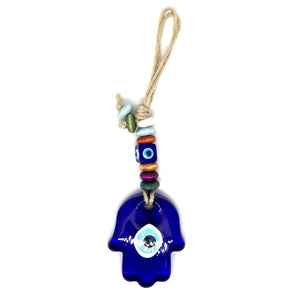 Protect your home by hanging traditional Evil Eye, known as Nazaar amulets, in your front door. They can also be used simply for indoor home decoration.
MATERIAL: Glass and Wood
SIZE:
Lenght: 24
Hamsa hand size: 8 x 6.5cm

Note: All amulets are all handmade, therefore each piece is different.