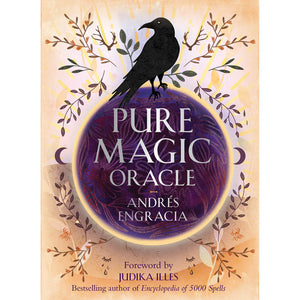 Discover the healing power of the elements as they guide you through life's journey of experiences.
Inspired by The Big Book of Practical Spells by Judika Illes, this stunning oracle captures the essence of the sacred elements in an array of visual delight. It will guide you on a journey of healing power, help you reconnect with nature and spirit and enable you to recover the power of earth-based spirituality.
This is indeed the essential tool for your whole life: 36 cards to guide you through the darkness and the light. It will open you to a remembrance of infinite consciousness and to a world of endless possibilities.
36-Card Deck and 134 Page Guidebook
10cm x 14cm