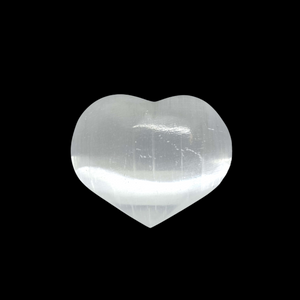 Selenite
Selenite is an ancient stone and one of the most powerful crystals for the new vibration on Earth. With very fine vibration, Selenite induces clarity of mind and accesses angelic consciousness. This crystal anchors the light body in the earth vibration. Selenite is a emotional stabilizer, clearing and purifying your aura. Gridding your home with Selenite ensures protection from any unwanted energies, and placing a larger piece in a room ensures a peaceful atmosphere. It cleanses and charges other crystals when placed together.

SIZE  IN APPROX.:

- #A - 5m x 4cm - 43g

- #B - 4.5 x 3.5cm - 30g
Color may vary slightly due to the color calibration of each individual monitor.