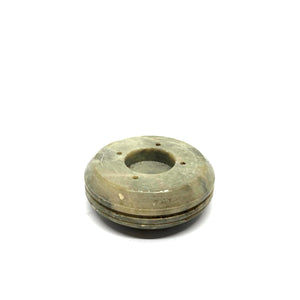 Soapstone Round Incense Burner
- Beautifully crafted soapstone incense holders that holds up tp 4 incense sticks and 1 incense cone in the middle.
- Each soapstone comes with an array of different colors from brown, grey, red and peach or a mix of the above.
- 2cm x 6.5cm x 6.5cm
- Color will be chosen at random.
- Made in India.