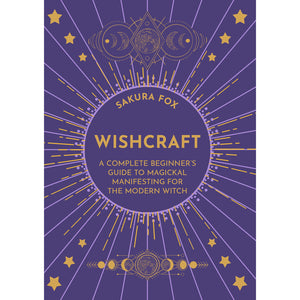 Simple, accessible spells and rituals for the modern woman who wants to stop wishing for a better life and start magically manifesting it - right now.

Have you ever blown out the candles on a birthday cake and made a wish? Or tossed a coin into a fountain and crossed your fingers? You probably didn't know it, but you were practicing WishCraft.

Within this book, you'll find spells, rituals and recipes to make all of your dreams come true, including to attract more money, boost your luck, deflect negativity, heal an illness or ailment, bring harmony and balance, draw down the power of the Moon, cleanse the energy around you, increase your psychic awareness, recall your dreams, pass an exam or test, reignite your passion, attract love, heal your heart, bring health and happiness... and more!

Deep down in your heart you've always known that there's magick inside you... we all do! WishCraft will show you how to start manifesting amazing changes in your life with a little help from the Cosmos.


304 pages

12.7cm x 17.8cm x 2cm