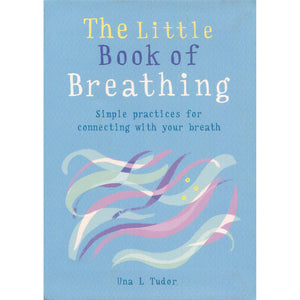 This little guide is the answer to a single radical question: what if changing the way we breathe can change the way we live?
In approachable, friendly prose, each chapter gently tackles aspects of the world that can be overwhelming - and suggests exercises, hints and tips to make it better.
Are you using your phone too much? Are you having too much coffee? Are really getting the most out of your day? Questions such as these form the unspoken basis of each chapter: is your life the best it could be? And how can you get there through the simple magic of breathing?
The Little Book of Breathing is a collection of techniques, exercises and helpful thoughts from life coach and counsellor Una L Tudor. She draws upon rigorous research combined with lessons from her own daily practice to guide you through the day. Structured loosely around the clock, the book takes you from "Rise and Shine", all the way to bed-time, making the book accessible and open to everyone.
96 pages

10.6cm x 14.8cm x 1.2cm